From lakes, parks and beer gardens to museums, historical sites and massive stores, there's something for everyone who visits Munich. If you seek the finest beers, the most idyllic views, eco-parks, amazing cuisine, mind-blowing art collections or you just wish to sit in the midst of really great people, a trip to the Bavarian capital is all you need. Sit back and relax while we take you on a rollercoaster of places to visit and things to do in Munich!
Day 1: Munich
Transfer Apt\ Hotel in Munich. Accommodation at 2pm.
Free time in Munich.
Day 2: Munich
Free at leisure
Or optional half day tour
Munich Hop-On Hop-Off Tour Grand Circle
This tours shows you the major and most beautiful sights of Munich such as King's Square, the Pinakotheken art museums, the Hall of Generals, Prinzregenten Street, Bavarian National Museum and the Angel of Peace monument, the elegant buildings and shops along Maximilian Street, the National theater (opera house), the New Residence (Royal Palace), the traditional Viktualienmarkt, an open air food market with colorful outdoor stalls, Karl Square (called "Stachus") and the medieval city gates.
Day 3: Munich- Salzburg
Full day tour to Salzburg
Art, culture and a unique history: Since 1997, Salzburg has been a proud member of the UNESCO World Heritage List – a city of "outstanding value to humanity".  We invite you to experience it for yourself, as you pay a visit to the historical district of downtown Salzburg!
Day 4: Munich
Half day tour to Neuschwanstein Castle
Seven weeks after the death of King Ludwig II in 1886, Neuschwanstein was opened to the public. The shy king had built the castle in order to withdraw from public life – now vast numbers of people came to view his private refuge.
Day 5: Munich
free at leisure or optional full day tour to Zell am See, AUSTRIA
Zell am See is an Austrian town on Lake Zell, south of the city of Salzburg. Its Romanesque St. Hippolyte Church has a distinctive tower added in the 15th century. Trails and lifts lead to the ski slopes of Schmittenhöhe mountain. Southwest, views from Gipfelwelt 3000 panoramic platform, at the top of the Kitzsteinhorn glacier, take in Hohe Tauern National Park and the looming Grossglockner mountain.
Day 6: Munich
AM: free at leisure, check-out at 12:00
Transfer from hotel to the airport.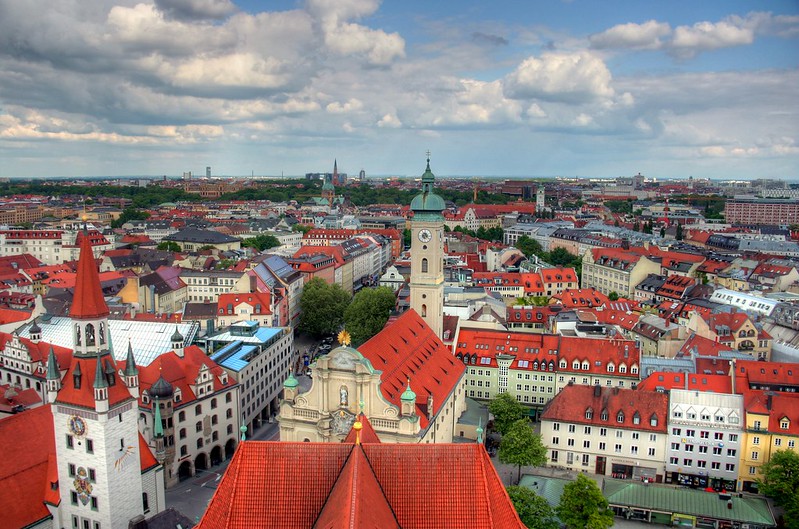 Notice:
Any package purchased from MICCO Travel will be subject to the below terms and conditions accepted by the buyer.
Booking Procedure:
In order to proceed with any booking, a copy of your passport is needed along with 30% down payment and the visa cost if required. Future payments will be agreed as per package rules.
Package Cancellation:
45 – 75 days prior to departure date: 30% of the total cost of the package
45 – 30 days prior to departure date: 50% of the total cost of the package
30 days until departure date: 100% of the total cost of the package
Important:
Above cancellation policy does not apply in case of non-refundable bookings. Full payment must be submitted in this case upon booking.
In case of visa rejection, visa fees and above cancellation rules still applies, however we will do our best to minimize and waive the charges, but it cannot be guaranteed.
As for Airline cancellation, each airline has its own changes and cancellations fees depending on the carrier, class booked, routing and travelling date. These conditions will be communicated to you upon confirming the package and will be applied as per above criteria.
MICCO Travel do not take responsibility for any changes arising due to pandemic advised by destination  government or health authorities
Please note that all prices are subject to availability and cannot be guaranteed until booking has been made.